ZT4BG what is it?
ZT4BG stands for Zero Tolerance for Bleeding Gums.
This site will focus on the oral-systemic link…the connection between a number of diseases and conditions of the entire body with infection in the mouth.
It is dedicated with great respect and gratitude to the researcher who got us started looking at this issue  a number of years ago: Walter Loesche [click here for more information]
We've divided the site into two sections, one for the general public to have a better idea of the impact of oral disease on the rest of the body and another for medical/dental professionals to explore the detailed literature on the subject.
Please feel free to send us more links and comment on the utility of this site!
CONTACT US: [email protected] or CLICK HERE TO EMAIL US        

BIG congratulations to The View and Whoopi Goldberg for exploring this subject.
---
Don't Break the Seal
*

major impacts on health
*

major impacts on quality of life
*

much of the results are in your hands
And remember that gum disease is very likely transmissible within families and maybe by pets.
Everyone needs to be thoroughly evaluated, then treated.
With many thanks to Chris Kammer, Brian Mealey, Shirley Gutkowski and Henry Jankowski for their inspiration, encouragement and perspiration in making this resource a reality.
---
Now available: the original ZT4BG tee shirt.  $23 incl shipping in the US.  Specify size. CONTACT US. Credit cards OK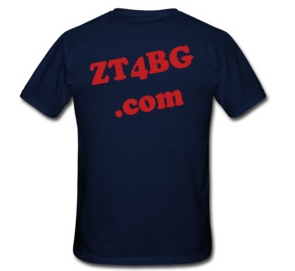 ---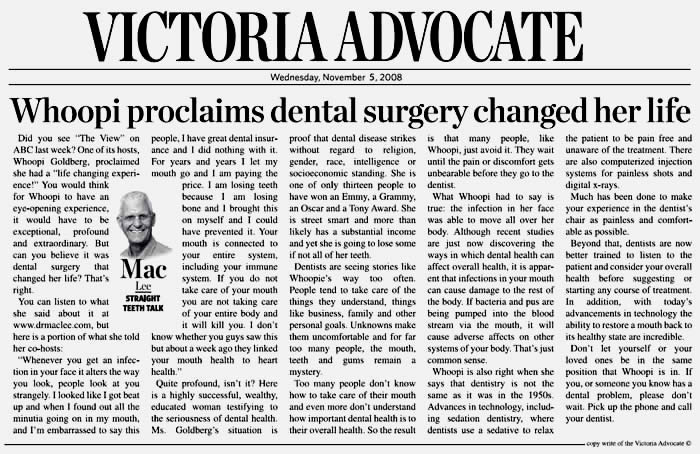 Dr. Lee is the cofounder of Operation Stop Decay in Texas.
Dental decay can also lead to life-threatening infections.  
Mac Lee's site www.dentistswhocare.com  makes this very plain.
Worth a look.